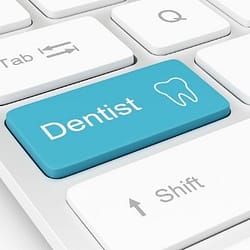 Whether you've decided to look for a new dentist because you've moved, changed insurances, or just want a new dental provider, sometimes finding a new dentist can be a challenge. While you could do an internet search to find a list of dentists in Kenosha and pick one at random, you would really be doing yourself a disservice.
Instead, you should do your homework and be sure to ask several key questions before booking your first appointment. Let's take a look at three questions that need to be on your list.
What Types Of Dental Services Do You Provide?
Not all dentist offices will offer the same services. You can't assume that the dentist you're considering will be able to take care of everything you need. While you may be going in for one service, you may need something else down the road. It's nice to be able to find a dentist you like and trust that can take care of all your dental needs.
Does Your Office Have Extended Hours?
Let's face it; not everyone has a 9-5 job or has the ability to take off of work for a dental appointment. That's why an increasing number of dentist's office are offering extended hours to suit patients' needs. When you're going through your list of dentists in Kenosha, look for those who either open early or stay open late a couple of nights a week. This will make scheduling an appointment much easier.
Do You Use Current Dental Technology?
Dental technology changes just as much as other medical technology. As you're narrowing your search and finding a new dentist in Kenosha, look for those who are up-to-date with dental technology. This will benefit you because this technology typically means quicker and less painful procedures.
Contact Us For Help Finding A New Dentist!
If you need help finding a new dentist in Kenosha call Dr. Pat Crawford. Dr. Crawford is accepting new patients and offers several dental services. He is highly experienced, uses the latest dental technology, and has flexible hours. Call the office today at 262-649-9436 or fill out this online form. We look forward to meeting you and taking care of all your dental needs!