What your dentist should do for patients… There are many choices when you are picking a dentist in Kenosha, Wisconsin, or wherever you may be. It can be overwhelming! Use these three suggestions for things all dentists should do for patients, to help narrow the field.
Finding the right dentist for you can be a tough job. That is why most patients who find a dentist they love will return to that professional's practice for decades. We know of one woman who drives more than 100 miles to take her kids to the same dental practice that she visited when she was a child. "There just is no one else like them," she explained.
But what if you have not inherited that type of dentist-patient relationship from your childhood? Is there any hope for you? Of course there is! If the field seems too big to navigate, however, here are 3 things every dentist should do for patients, according to U.S. News & World Report.
#1 Thing Your Dentist Should Do For Patients:
They communicate with patients in ways that are effective and preferred.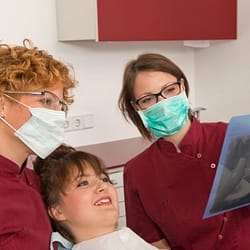 The right dentist for you will be someone who communicates with you effectively and takes the time to explain what is going on with your teeth in a way that you understand. The most obvious example of this is that the dentist needs to speak a language in which you are fluent (or be able to arrange for a translator), but that is just the start.
Do you ask a lot of questions? Your dentist needs to be able to answer your questions to the degree that makes you comfortable without wasting your time.
Are you afraid of going to the dentist? Your dentist needs to be able to make you comfortable and communicate important information to you even if you are less talkative.
#2 Thing Your Dentist Should Do For Patients:
The dentist must be available on a schedule that works for you.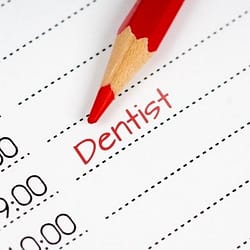 If you always have to call in sick to work to get to the dentist, eventually you will start missing appointments and making excuses for not scheduling in the first place. If possible, find a dentist who is located in close proximity to your work so you have to miss less work or none at all. If you need someone on the weekends, then find out if the office is ever open on the weekends. This should not be a deal-breaker if the practitioner is not open on weekends, but if you find a good match that is open during these specialized hours, it is a bonus!
#3 Thing Your Dentist Should Do For Patients:
You can stay in-practice for most of your dental needs.
Once you find a dentist with whom you are comfortable, it is inconvenient and unsettling to have to work with a different expert if you need anything outside basic treatment. When selecting a new dentist, ask them about their range of abilities. Do they perform surgical work? Can they handle a root canal? What about other types of oral surgery or cosmetic dentistry? A good fit for your dentist will be someone who has the bandwidth to work with you for most, if not all, your dental needs.
What About Credentials?
Obviously, your dentist should have a professional degree in dentistry. Some types of degrees are recognized worldwide, throughout North America, Europe, Africa, and Asia. Those degrees include: Doctor of Dental Surgery, Doctor of Dental Medicine, Doctor of Dentistry, Bachelor of Dental Surgery, and Bachelor of Dentistry. There are also many dental specialties and specialty trainings that may or may not be recognized in your area. Check your dentist's credentials. Some of the most highly recognized credentials include Honors Perio (Honors in Periodontics) and Honors Operatives.
Cost Counts
Of course, you must be able to afford your dentist's services. They may be in your insurance network, but do not let a practitioner who is a good fit for you and out of network go without checking to see what their pay-on-service rates may be. You could be surprised about how accessible good dental services are in your area.
Dr. Patrick Crawford's practice is located in the heart of Kenosha, Wisconsin. He has more than 20 years of technical expertise, access to cutting-edge technology and dental equipment, and is known for the amiable and comfortable environment in his office. Learn more about Dr. Crawford at PatCrawford.com.