Emergency appointments available | Talk to a live person!
Dr. Pat Crawford
7851 Cooper Rd.
Kenosha, WI 53142
Dr. Pat Crawford Is Now Offering Same Day Dental Implants With CEREC Technology for His Kenosha Patients!
Get Seen Today or Within 24hrs of Calling!
Free Consultation
Quick Treatment
Talented Dentist
Most Insurance Accepted
CEREC Technology
Dr. Pat Crawford, DDS
Dr. Pat Crawford is a pioneer in the dental surgery industry. He is serious about his work and makes sure that your experience at his office is a pleasant one. Unlike other dentists who make you uncomfortable and anxious, Dr. Pat Crawford will listen to your problem and help you fight dental anxiety. He makes sure to use the best and latest technology so his patients can leave with healthier teeth and a white, shining smile.
Staying true to his promise, Dr. Pat Crawford now offers CEREC implants which are an absolute blessing for whoever wants to get the perfect smile within a day. Unlike other dental implants which take too long, the CAD/CAM system used in CEREC helps you get your crowns, veneers, inlays and onlays within a day.
These CEREC implants are your best option when you have unexpectedly lost or cracked a tooth and are looking for a quick but reliable fix. With Dr. Crawford's 25+ years of experience, you won't go wrong. Over 250 studies confirm that these implants are safe, tried and tested in tooth restoration.
A couple of reasons why you should consider opting for these dental implants are:
Get a new tooth in a day
No need for multiple impressions
Reduces cost because of same-day results
Offers convenience of having to visit once
You are in luck if you live in Kenosha because only 20% dentists can perform such a procedure and Dr. Crawford is one such dentist. He knows that each case is unique and so makes sure that he checks the tooth that needs to be extracted. Once he has assessed your case, he will tell you whether or not you qualify for a CEREC implant, and if you do, he will happily perform the dental surgery and you can walk out with a brand new, reliable tooth!
So don't make the mistake of going to any dentist in Kenosha because not all are as experienced and qualified as Dr. Pat Crawford.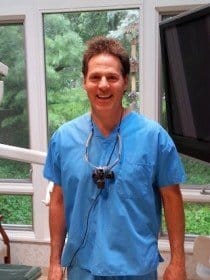 See What Others Are Saying About Dr. Pat Crawford!
Call us at 262-694-5191 to book an appointment or pay us a visit at 7851 Cooper Rd Kenosha, WI 53142 if you have an emergency.