Emergency appointments available | Talk to a live person!
Dr. Pat Crawford
7851 Cooper Rd.
Kenosha, WI 53142
We Are Kenosha's Leading Dental Implants Dentist And Can Help You Get High-Quality Dental Implants in Only 3-MONTHS!
Get Seen Today or Within 24hrs of Calling!
Free Consultation
Quick Treatment
Talented Dentist
Most Insurance Accepted
CEREC Technology
Dr. Pat Crawford, DDS
Dr. Pat Crawford loves what he does. He has helped several patients get new teeth with the help of dental implants. His expertise coupled with the latest technology makes dental implants fast and painless for dental patients in Kenosha. Dr. Crawford loves what he does and will talk to you about your case and why dental implants are the right choice for you. If you have dental problems and you need new tooth/teeth contact Dr. Pat Crawford today.
Dr. Pat Crawford loves dentistry and wants all his patients to have healthy teeth. He performs different dental procedures and is one of the most experienced dentists in Kenosha performing dental implant surgery.
Dr. Crawford specifically focuses on dental implants and has helped thousands of patients get new teeth. Only around 20% of dentists in Kenosha perform dental implant surgery and Dr. Crawford is one of them with over 25+ years of experience.
While others will perform dental implants in six months, Dr. Crawford can give you a new smile within three months if your bone structure qualifies. He uses the latest technology to make sure you get the desired results. The dental implant procedure is also nearly painless with several benefits thanks to the new technology Dr. Crawford uses.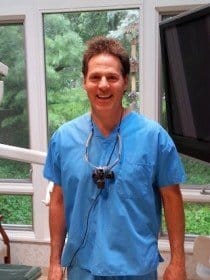 See What Others Are Saying About Dr. Pat Crawford!
Call us at 262-694-5191 to book an appointment or pay us a visit at 7851 Cooper Rd Kenosha, WI 53142 if you have an emergency.