Emergency appointments available | Talk to a live person!
Dr. Pat Crawford
7851 Cooper Rd.
Kenosha, WI 53142
Have a Dental Emergency and Don't Know What to Do? Head Over to Dr. Pat Crawford's Office in Kenosha to Let the Expert Handle It!
Get Seen Today or Within 24hrs of Calling!
Free Consultation
Quick Treatment
Talented Dentist
Most Insurance Accepted
Emergency Dentistry
Dr. Pat Crawford, DDS
Dental emergencies rise on unexpected occasions. You could have been enjoying a nice hearty meal and bang! You feel a sharp pain as you bite into your food. Or maybe you were out on a stroll and suddenly slipped, chipping a tooth. These and other such situations are dental emergencies that shouldn't be ignored. Especially if you live in Kenosha because Dr. Pat Crawford has been handling such emergencies for many years.
Toothache can be brutal, especially if not attended to quickly. It doesn't matter if you have had a concealed infection which has started to act up or if you have chipped a tooth because the worst kind of toothache can give you migraines and headaches which make you want to shut everything down.
Thanks to Dr. Pat Crawford, you now have the chance to book your dental emergency appointment and have the doctor look at and resolve your dental problem immediately.
Dr. Pat Crawford has more than 25 years of experience under his belt, and has helped thousands of patients overcome dental issues. He also understands dental anxiety, especially in case of an emergency and uses his skills and experience to make his patients feel better. Make sure to get in touch as quickly as possible to avoid issues.
The thing with dental emergency is that it can trigger any moment, without signs. So it doesn't matter what kind of emergency you have, minor toothache or a loose tooth… do not delay paying us a visit.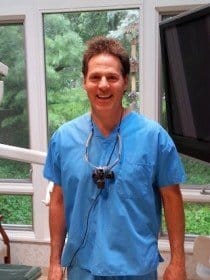 See What Others Are Saying About Dr. Pat Crawford!
Call us at 262-694-5191 to book an appointment or pay us a visit at 7851 Cooper Rd Kenosha, WI 53142 if you have an emergency.