Everyone wants to look their best, and getting your dream smile tops many peoples list of visible improvements they want to make. Cosmetic dentistry is a booming business these days. With the technology on hand to affordably correct everything from a crooked smile to coffee stains, many dental practices are finding themselves inundated with patient requests to not just clean their teeth but beautify them as well.
However, many patients who would love to have their smiles improved and who could benefit in meaningful ways from cosmetic dental services bypass this option altogether due to some outdated ideas about how cosmetic dentistry works. The misconception that all dental procedures are painful often keeps patients from experiencing the fulfillment and joy that total confidence in your smile can bring.
If you have been thinking about cosmetic dentistry but assumed it would be a nightmare to get your dream smile, check out these three things that make getting your dream smile a dream-come-true:
1. Technology keeps a smile on your face and your natural teeth in your mouth.
Decades ago, the only way to correct discolored or misshapen teeth was to remove them and replace them with false teeth. Dental implant procedures were very painful and had long recovery times. Today, however, dental technology enables cosmetic dentists to use less-invasive techniques and conserve your natural teeth as much as possible. This reduces surgery-related discomfort and minimizes recovery time.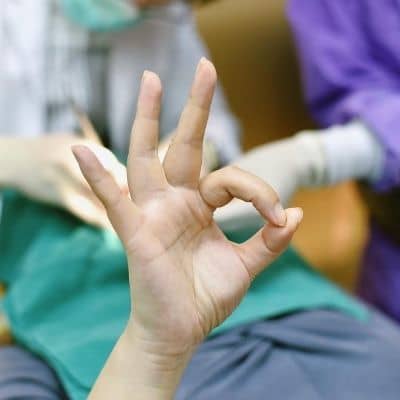 2. Think of your procedure as a day of relaxation.
That might sound a little crazy, but dentists know that you probably are a little afraid of them! The solution for many dental practices has been to offer a variety of amenities that help relax patients and even make a trip to the dentist feel like a day of pampering and relaxation instead of a journey through the underworld and back.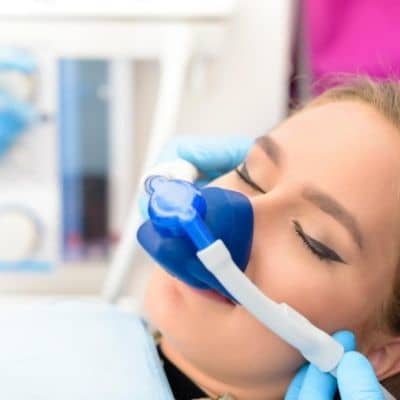 At Dr. Pat Crawford's practice in Kenosha, Wisconsin, for example, patients can choose between four different types of sedation dentistry to ensure their experience is pleasant and not frightening. While most dentists can offer minimal sedation dentistry, Dr. Crawford is certified to provide four different levels of the service. This helps relax patients with dental anxiety or a very low pain threshold.
3. Correcting your smile could be more affordable than you think.
In the past, cosmetic dentistry was extremely expensive. It relied largely on tedious bleaching processes, painful implant procedures, or uncomfortable veneers to brighten and whiten smiles. Of course, crooked teeth were usually corrected using the "classic" braces method most of us experienced in high school, which is notoriously expensive and time-consuming. These days, implants and veneers have evolved significantly, making them easier to install and more comfortable to wear. There are also a variety of adult options for straightening teeth that won't take you back to eighth grade, including Invisalign and other nearly transparent straightening options.
If you have been wishing you could have some cosmetic work done on your mouth, stop wishing and take action! With today's cosmetic dentistry advances, the smile of your dreams is closer than you think.
Learn more about cosmetic dentistry with the #1 dentist in Kenosha, Wisconsin, at PatCrawfordDS.com.