Dental supplies… It's the question we should have all been asking for years, but most people had no idea where to even begin. These days, with many dental patients staying "sheltered in place" for a great deal of the time even though many states have eased stay-at-home mandates, the question on every dental patient's mind should be, "How can I get the things I need to care for my teeth without going to the store?"
Well, Did You Ever Consider Asking Your Dentist About Dental Supplies?
You might not realize it, but Dr. Pat Crawford, DDS, of Kenosha, Wisconsin, stocks a vast array of dental supplies in his office – and the things he can't find for you on his shelves, he or his helpful office staff can probably order for you. Now, more than ever, it's important to take care of your teeth. After all, you do not want to have to rush out to the emergency room because of an aching jaw that cannot wait for morning!
Dr. Crawford's office has all the dental supplies you need for optimal tooth health and maintenance, including:
Electric toothbrushes
Tongue scrapers
Water pics
Prescription fluoride toothpaste (great for patients with high cavity rates and dry mouths)
Much, much more.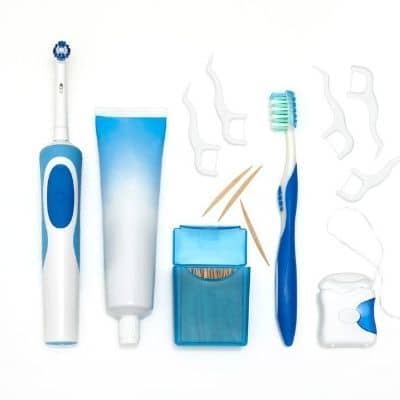 While you should definitely keep your regular dental cleaning appointments (according to a recent article in The Washington Post, you could dramatically exacerbate problems with your teeth if you fail to do so), having the right tools to keep your teeth clean and healthy in between appointments can actually enable you to visit the dentist less frequently and speed up your appointments as well.
In fact, the American Dental Association recommends checkups and cleanings every three, six, or 12 months depending on your age and oral health, so improving your mouth health could certainly help reduce the number of times you venture out to the dentist each year!
Although every patient wishes they could get the same incredible cleaning for their teeth at home that they do when they visit the dentist, the fact is that there are some things you will only get when you see a professional. For example, did you know that small tooth decay is almost always entirely asymptomatic, meaning that patients have no idea (and cannot see for themselves) that they have a problem? This means you cannot give up going to the dentist entirely, but next time you go you should ask your dentist how to use the various tools they use in the office and which ones you might be able to use at home.
Once you have professional cleaning options and the knowledge to use them, Dr. Crawford's office can help you stay stocked up on dental supplies at the best prices.
Learn more about using the tools the pros use by visiting PatCrawfordDDS.com or call Dr. Crawford's office today for a consultation.