Dr. Patrick Crawford is committed to his patients' health. In keeping with his mission to serve his patients using the latest advanced technology, Dr. Crawford has recently purchased a new Zephyr MATRx Plus to help treat his patients with Obstructive Sleep Apnea. This cutting-edge machine helps Dr. Crawford identify whether certain oral appliances are likely to make a difference for patients before trying the appliance. 
Let's take a closer look at the MATRx Plus and how it works.
What Is MATRx Plus?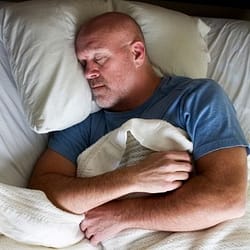 MATRx Plus is a diagnostic tool that performs two types of studies while you sleep comfortably in your own home. First, it performs a sleep study to screen for Obstructive Sleep Apnea by recording data about your sleep cycle. Second, and even more amazingly, it makes small adjustments in the position of your jaw to see which position most alleviates your symptoms, all while you are asleep! Dr. Crawford can then use this data to see if you are a good candidate for therapy using an oral appliance. If so, the MATRx Plus test results help him determine which appliance is right for you.
Who Can Benefit From Using MATRx Plus?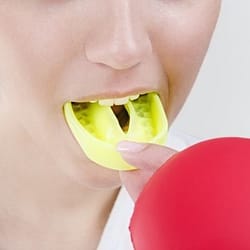 Any patient with Obstructive Sleep Apnea who might be helped by an oral appliance would benefit from using the MATRx Plus diagnostic test. Oral appliances are popular because they are easier to use than CPAP machines to treat Obstructive Sleep Apnea, but oral appliances are not effective for all sleep apnea sufferers.
MATRx Plus will help Dr. Crawford decide if an oral appliance is likely to help reduce your symptoms. If it is determined that an oral appliance will not help with your situation, you can skip straight to another treatment option, saving you time and money. If, however, you are identified as a good candidate for an oral appliance, MATRx Plus will also help Dr. Crawford get a sense of what corrective positioning you will need from the appliance even before your appliance fitting, saving you time in the chair!
How Can I Get Started?
If you think you might be suffering from sleep apnea or you think the new Zephyr MATRx Plus might help you live a better life, don't hesitate to give our friendly staff a call. You can contact us at info@patcrawforddds.com or call 262-694-5191.