As recently as April 8, 2020, the U.S. Centers for Disease Control and Prevention (CDC) and the American Dental Association (ADA) were recommending dental practices protect patients, staff, and protective equipment by postponing many dental procedures during the COVID-19 outbreak. For the most part, Americans have responded positively to these recommendations, opting to postpone elective procedures and even, in some cases, opting to reschedule annual cleanings and other treatments that some might not consider fully optional.
Dental facilities like Dr. Pat Crawford's practice in Kenosha, Wisconsin, have been working hard to keep their doors open and their patients fully served. This is accomplished by keeping a close eye on patient and staff health, monitoring temperatures upon arrival, and repeated, thorough cleanings of the entire facility multiple times each day. In most cases, patient visits are staggered to keep the waiting room empty or largely empty and to allow for cleaning in between visits. All of this protects patients, doctors, technicians, and staff during this difficult time.
What If I Have A Dental Emergency?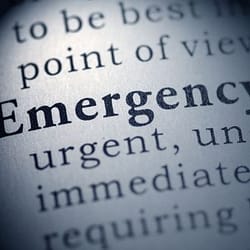 One of the biggest issues Americans report having when it comes to their dental health right now is that they do not know how or if they can access dental help if they have a toothache or other dental emergency. Because many dental clinics are open primarily for urgent-care treatment, often patients who probably need to see a dentist do not even call in for help until the situation has progressed from a severe issue to a true emergency.
Fortunately, if you are having a true dental emergency, your dentist probably will be able to see you in some capacity. In most cases, an urgent dental issue means that you have a severe toothache, your gums, face, or neck are swelling, or your mouth is bleeding and you cannot get the blood flow to stop. Dental trauma, such as having a tooth knocked out, also constitutes a dental emergency.
If you believe you might have a situation that would qualify for "urgent" dental care, do not hesitate to call your dentist's office and find out what your options are. Just because you are not sure if your situation is urgent does not mean that you are not in enough pain (or dental peril) to need an appointment. Be prepared to answer the following questions in some form or fashion: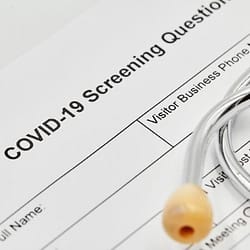 Are you running a fever?
Do you have cold or flu-like symptoms?
Do you have a cough?
Have you traveled outside the United States to any countries or geographic areas on the CDC's restricted travel list (you can see that list here)?
Remember, your dentist can help you determine how to proceed and if you need urgent dental care. If you are showing signs of being infected with coronavirus, you should stay in regular touch with your medical doctor as well. Learn more about getting urgent-care emergency dental help during the COVID-19 coronavirus outbreak at PatCrawfordDDS.com.